What's Included?
1 Heated Motorcycle Jacket Liner
1 Wireless Remote
1 Built-in Controller
1 Battery Harness with Safety Fuse
Instructional Guide
*Draw: 7 AMPS on High*
Overview
Heats up in under 10 seconds! Venture Heat's Motorcycle Deluxe Heated Grand Touring Jacket Liner is a dream come true for any motorcycle rider taking on the elements. The heated jacket liner features an integrated wireless controller that easily mounts on your vehicle for simple and safe microclimate control with 3 heat settings. The micro-alloy fiber heating elements are strategically placed around the entire back, around the collar, both sleeves and both sides of the chest for maximum heating performance.
This lightweight mid-layer powersports heated jacket liner is weather resistant so it's safe to use in both snow and rain. Its form-fitting design allows you to replace your existing jacket liner while still maintaining high comfort and mobility levels.
*When using our heated Jacket Liner and Pants at the same time, we highly recommended using the Y-spillter to protect your fuse.*
**BMW MOTORCYCLE OWNERS:
For owners of 2006 & newer BMW motorcycles, the accessory socket, A.K.A. CAN-bus outlets, are limited to 5.0 Amps output. Venture Heat's GT-40 & MC-38 jacket liner draw 7-8 Amps. The CAN-bus may interfere with the operation and shut down the circuit. Please connect to your vehicle's battery port directly using the included "BATTERY HARNESS" with a 10 Amps fuse.**
Specifications
Style: 12V Heated Jacket Liner

Power System: Plugin in to Vehicle
Heating Elements: Entire Back, Each Sleeve, Collar, Each Chest
Heat Settings: Low, Medium, High
Voltage:12V
Draw: 7 Amps
Gender: Unisex
Exterior Fabric: 100% Nylon
Lining: 100% Polyester
Insulation:Poly Insulation Fill

Quick Heat
With heat on demand in under 10 seconds and heating panels located on both sleeves, the collar, back and both chest panels, the Grand Touring Jacket Liner is sure to keep you entire upper body warm and comfortable for hours.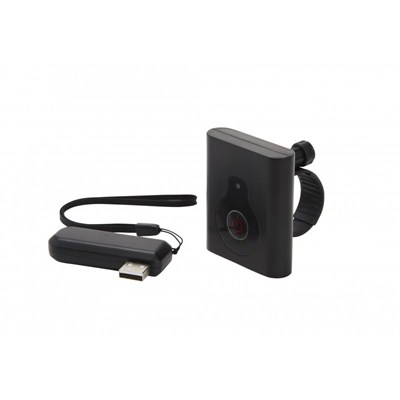 Wireless Controller
After the easy installation on your handlebars you will be able to control a microclimate with a simple touch of the button, without taking your eyes off the road.

Elastic Side Panels
The elastic flex-panels on each side of the heated jacket liner allows flawless fit for under your riding jacket staying close to your body for extra warmth.

Xtreme Comfort Technology
Our Motorcycle Xtreme Comfort Technology is in every product we manufacture. The ultra-thin flexible heating panels eliminate the bulk of heating coils by using micro-alloy fibers allowing for a larger range of motion and even quicker heat.

Wind & Water Resistant
The Nylon outer shell is both wind and water resistant keeping you dry, warm and more focused on your adventure.

Motorcycle Interconnectivity
The Motorcycle Deluxe Heated Jacket Liner is powered by the existing battery on your vehicle and will keep you warm as long as you're on the road. Simply connect the harness to the terminals on the battery and run the coax cable underneath the body leaving the connector plug exposed. You can pair the Deluxe Heated Jacket Liner to any of our gloves or pants, or wear them on their own using the included Y-Splitter Cable.