What's Included?
1 Motorcycle Heated Pant Liner
Built-in Temp Controller
1 Battery Harness with Safety Fuse Kit
Instructional Guide
*Draw: 3.5 AMPS on High*
Overview
Venture Heat's Motorcycle Heated Pant Liners are engineered with adventure riding in mind. The Xtreme Comfort Technology features 2 micro-alloy fiber flexible heating panels which are placed from your thighs to shins keeping your legs warm. The controller is designed to easily flip on top of your outerwear giving you easy easy access to 3 temperatures.
The interior is lined with fleece making this the perfect base layer for comfort, performance and warmth. The front of the heated pant liner is constructed with 4-way stretchable softshell fabric for easy wind protection. The rear has a synthetic poly-spandex compression material to wick moisture away keeping you dry while riding.
*When using our heated Pant Liner and jacket or Vest at the same time, we highly recommended using the Y-spillter to protect your fuse.*
Specifications
Style: 12V Heated Pant Liner

Power System: Plugin in to Vehicle

Heating Elements: 1 Large Panel on Each Leg, Thigh to Shin

Heat Settings: Low, Medium, High

Voltage: 12V

Draw: 3,5 Amps

Gender: Unisex

Exterior Fabric: 50% Nylon, 47% polyester, 3% Spandex

Lining: Brushed Fleece
Dual-Zone Heating
The 2 large heated panels are strategically placed from your thighs to shins to provide maximum heat coverage.

Motorcycle Xtreme Comfort Technology
Our Motorcycle Xtreme Comfort Technology is in every one of our power sport products. The hair-thin flexible heating panels eliminate the bulky feeling of heating coils by using micro-alloy fibers allowing for a large range of motion and even quicker heat.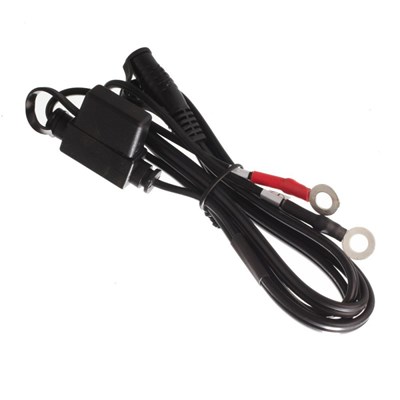 Powersport Safety
All of our powersport products have a built-in microprocessor which prevents overheating and short circuiting. Plus, the micro-alloy heating panels do not produce Electromagnetic Fields.

Motorcycle Interconnectivity
The Motorcycle Heated Pant Liner is powered by the existing battery on your vehicle and will provide heat as long as you're on the road. Simply connect the harness to the terminals on the battery and run the coax cable underneath the vehicle's body, leaving the connector plug exposed. You can pair the Heated Pant Liners with the motorcycle Heated Jacket Liner or Insoles, or wear them on their own using the included Y-Splitter Cable.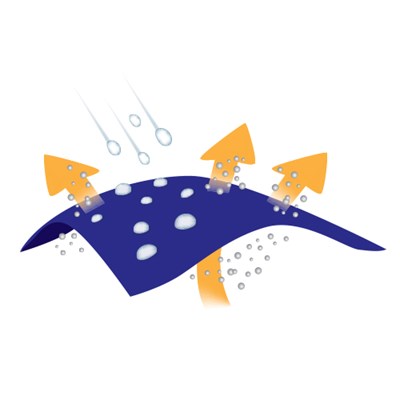 Breathable Base Layer
Although the heated pants have an active fit, comfortability and warmth are not compromised. The micro-carbon fiber elements provide the flexibility and durability for any activity while the fabric allows your skin to breath to avoid moisture build up and overheating.