Women ZipT Battery Heated Baselayer Top
Fits perfect under your outer jacket and keeps you warm for hours and hours. It is very comfortable and suitable for all outdoor activities.
What's Included?
1 T-zip Basellayer Heated Shirt
1 5V USB Power Bank Battery w/ a charge cord.
Instructional Guide
Specifications
Heating Elements: 3 flex-panel on the front and two on the back
Heat Settings: Low, Medium, High,
Power System: Rechargeable Lithium-ion Battery
Voltage: 5V
Gender: Women
Battery Heated Base Layers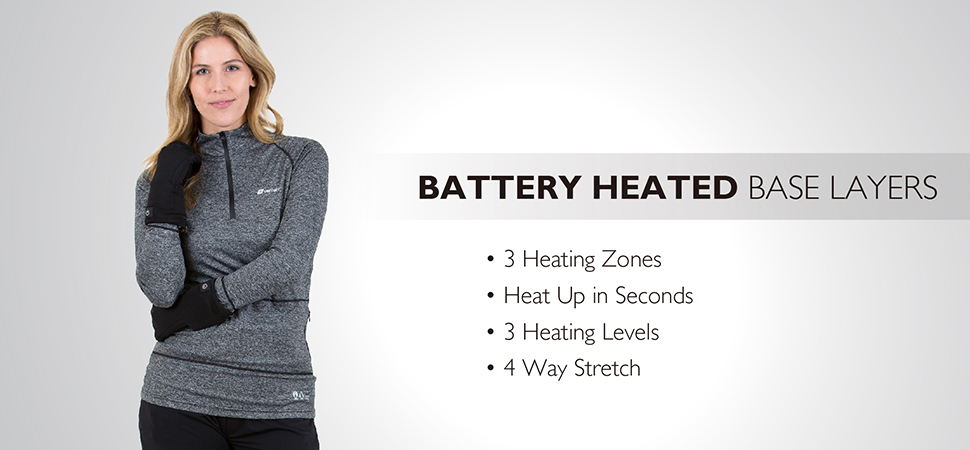 Stretchable Heat Design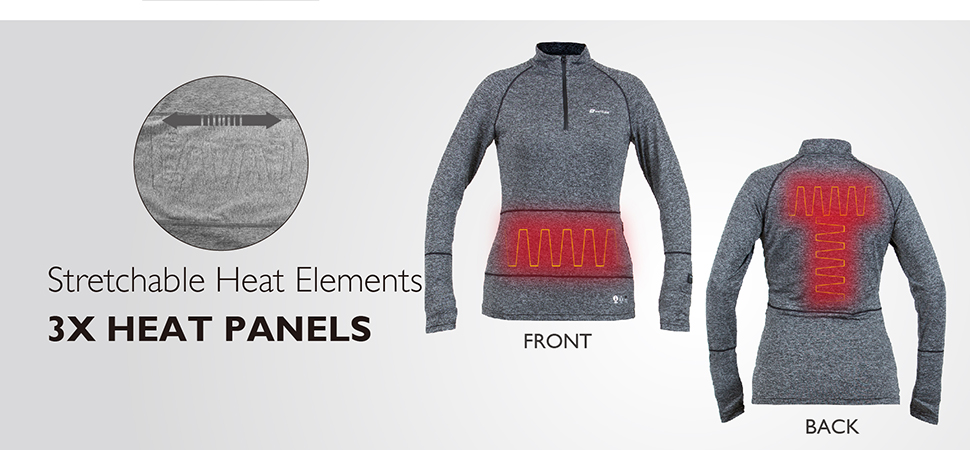 Adjustable Temperature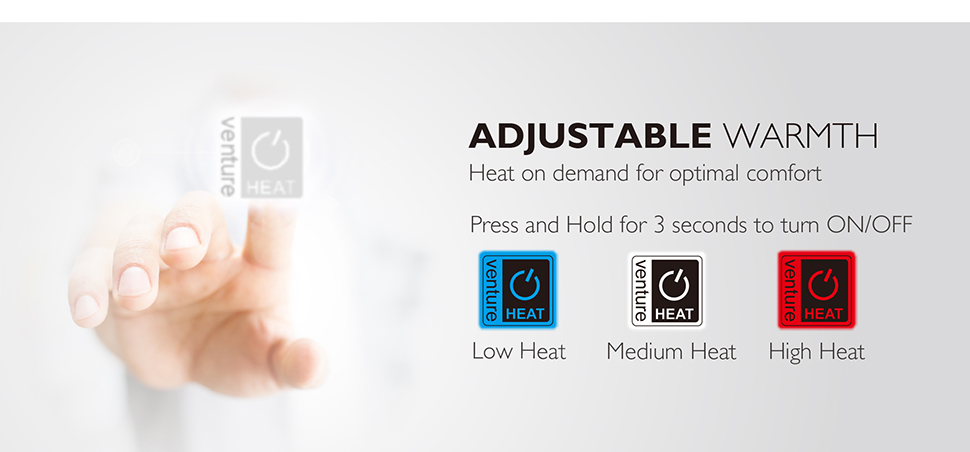 T-shape heating element design
Take charge of your Upper and Middle Back. T-shape heating element design keeps you warm starting from upper back and down to middle of the back, i.e.the places you need it most.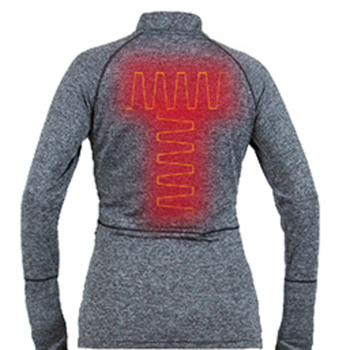 Performance design
Keep superior style and warmth with Zip neck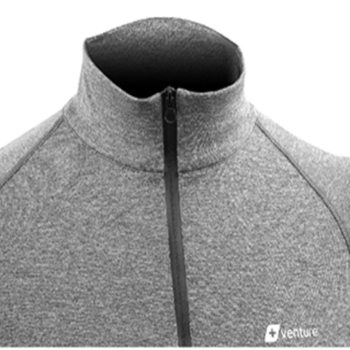 Power control on left hand wrist
Easy to active the heat. Push and press for 2-3 seconds to turn it On/Off. Switch heat setting with just a push.
Relaxed and comfortable
Made with 4 way Stretch & Moisture wicking fabric.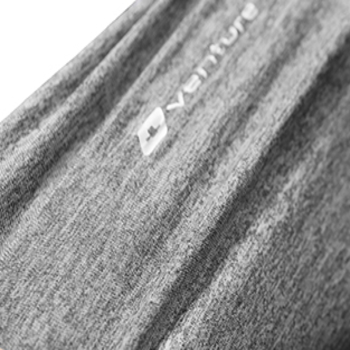 Size Chart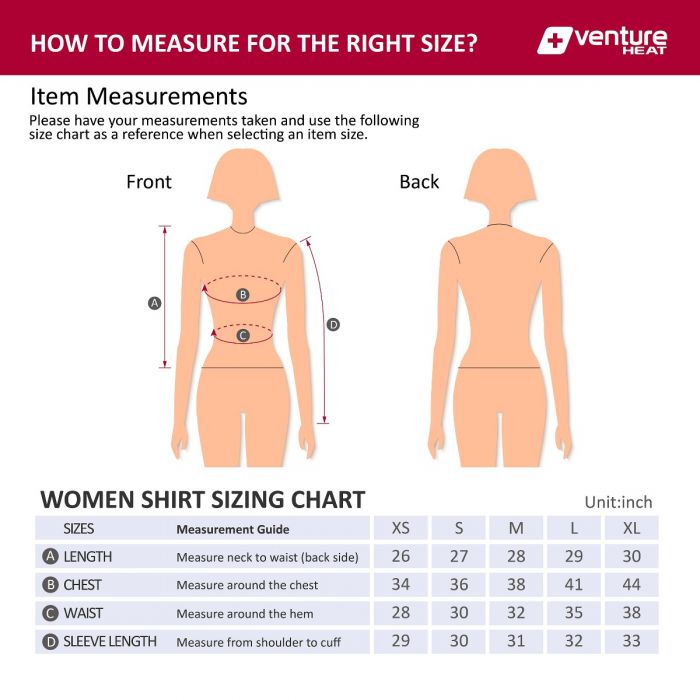 So Easy to Live With
90% Polyester and 10% Spandex knit is washing friendly, so ironing's uncalled for. Wash on 40 degrees Celcius.