Overview
Back pain is one of the most common pain related complaints suffered by athletes, active adults, and the elderly. With numerous causes of back pain one thing is certain, Venture Heat's At Home Back Heat Therapy Wrap can help to relieve your chronic aches and discomfort through deep penetrating Far Infrared Rays (FIR). The adjustable plush-fleece hook & loop straps guarantees a tight fit which allows for even more targeted heat to penetrate deep into your aching muscles.
The back is constantly being overworked so keeping muscles warm and loose is key. Our FIR system delivers therapeutic and targeted heat directly to your muscles and tissues where you need it most. Apply the At Home Back Heat Therapy Wrap between plays or activities to achieve your fullest potential and to recover even quicker.
Specifications
Power System:

Plug in at home

Heating Elements:

1 large flex-panel

Heat Settings: Low, Medium, High
Gender: Unisex
Lining:

Brushed Fleece
​
Sizing Chart
S/M: Up to 101 cm around your Waist
L/XL: 101 cm - 127 cm around your Waist
Hook & Loop Strap
The Adjustable Strap allows you to get the most out of your wrap. Adjusting it will provide accessible movement and flexibility.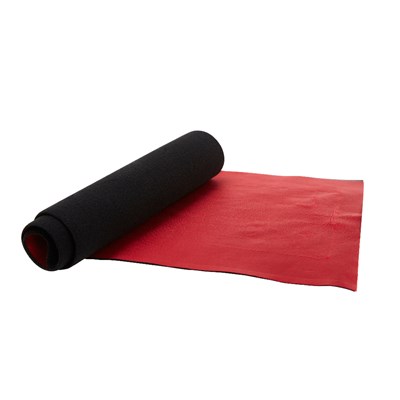 Flexible Heating Panel
FIR heat is all about efficient, deep penetrating and targeted heat. With our flexible heating panel, your injury spot will be receiving heat from every angle.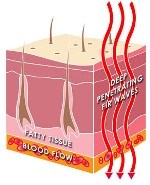 Deep Penetrating Theraputic Heat
Unlike conventional forms of heat therapy products, which heat up only the surface of the skin, Far Infrared Ray heat penetrates up to 3 inches into the muscles and bones, optimizing its therapeutic benefits. In addition, FIRs superior heating efficiency enables users to use a lower overall heating temperature, perfect for sensitive individuals.
​