You can cut the insoles so it fits perfect to your shoes. Standard sizes are 35 - 40 and 41 - 45.
The battery provides for heat to your feet for hours and hours. The heat supplied is up to 7 hours before you recharge the battery. With the remote control you can choose between 3 levels of heating in addition to switch off the insoles.
The battery is integrated in the insoles so you don't have to deal with loose cables and batteries. You charge the battery via a socket or via an USB-port.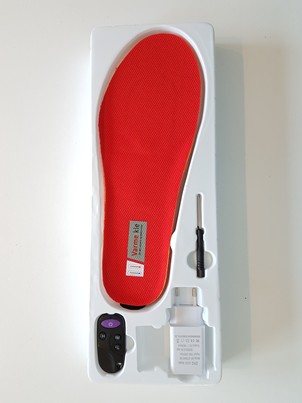 Included in the package
Two Heated Insoles with integrated batteries
Remote control
Battery charger for socket or USB contact
User guideline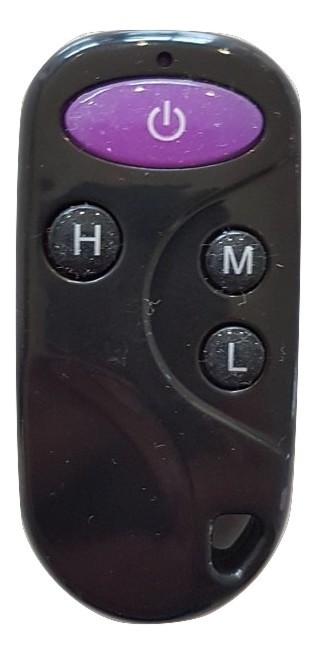 Remote Control
On - Off function
Three heating levels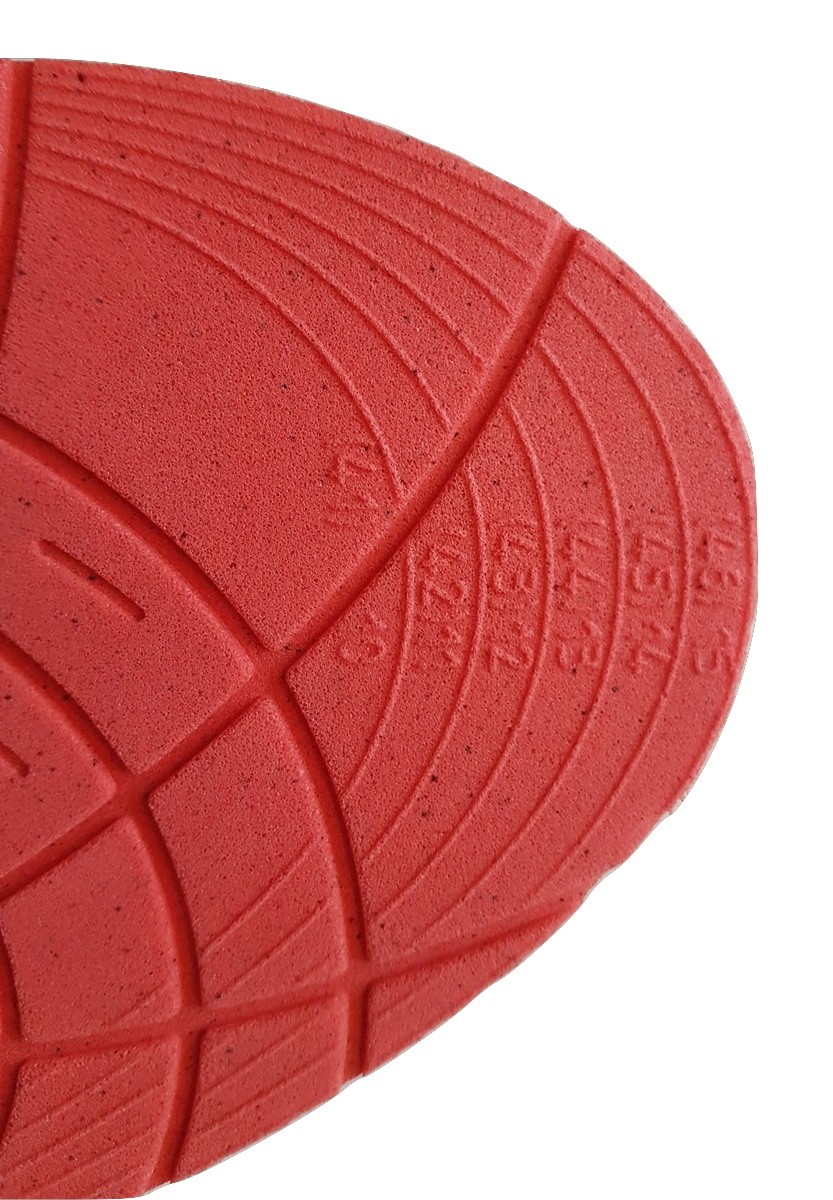 Cut the insoles to a perfect match with your shoes
Standard sizes are 34 - 40 og 41 - 45. For instance if you normally use nr. 38, you should buy 34 - 40 and cut them according to your size.
NB! Remember not to cut more than the markes printed under the insoles.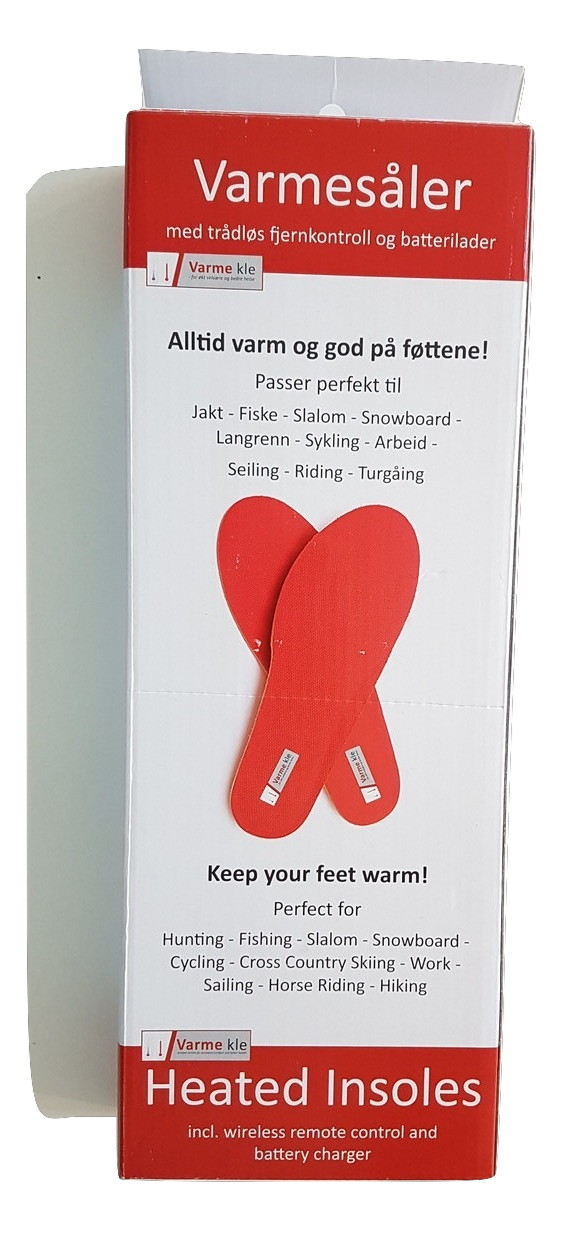 Wrapping
The insoles are delivered in a solid and good packing.
Here is all you need to keep your feet warm and comfortable.